These are the badges that we've been working on this term:
Our Adventure Challenge Badge
Activity Badges:
Pioneering
Backwoods Cooking
Homework Badges:
Book Reader
Hobbies
Collectors
We also gained 2 nights away (those that went) on Group camp.
Cub's badges…
The cubs take part in many activities that work towards badges – when they are awarded one, please sew it onto the uniform in the position outlined below.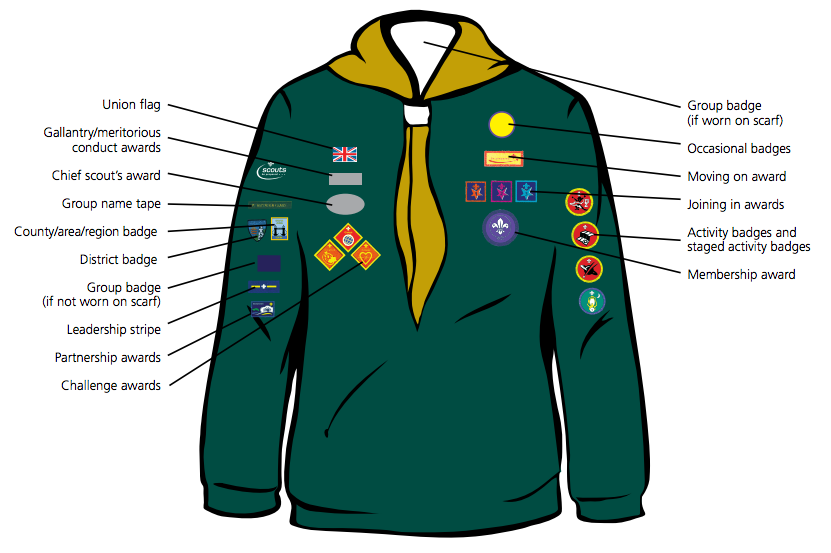 More information about the badge scheme can be found on the scouts.org.uk website.